It's that time of year again, time to invest in new bits and bobs for the new year of high school, sixth form or university. Pencil cases used to be my obsession when I was younger but now I'm at university, it's satchels that make my eyes widen and my purse lighter. This year I wanted a new bag to take with me to Germany and it was this gorgeous Topshop black and oxblood satchel that earned its way into my suitcase. It's a great size, beautiful autumnal colours and a steal at £30 (not including student discount - score!). Expect to see this in a few OOTD's in Germany (if I can persuade a friend to become my photographer!).
Here's a photo of my new BFF - Bag Friend Forever - and a few other bags that almost made the cut. Unfortunately I couldn't find this bag on the Topshop website but keep your eyes peeled to find it in-store.
My last uni bag was from River Island, quite similar to this grey one but as much as I loved it, the structured style was never going to fit in my suitcase. They last well, are highly complement-worthy and so chic.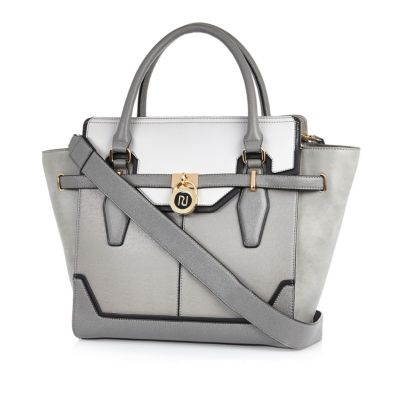 For most students, the under £25 price tag of this stunning tote is the key selling point but I'm also loving the pastel pink shade that will just about go with everything. Win-win.
Miss Selfridge are currently offering a 30% off everything deal on their website - need I say more? It's so Mulberry.
I hope you enjoyed this post and are getting excited for the new school / uni season. If you;re a fan of these totes or you'd like to read a post about university tips, please leave a comment!