As I discover more and more amazing fashion blogs, my sense of style is slowly changing and I'm excited by trends that usually would have scared me a little bit. One example of this is the co-ord. I've never owned one before because I would have had no idea how to style the trend and I'd convinced myself it couldn't possibly suit me. Until now. Inspired by Arabella Golby's LFW post, I'm in the market for my very first co-ord and these are my favourite styles sourced from my favourite online websites.
1. The Animal Print Co-ord
2. The Dark Florals
3. The Satin Co-ord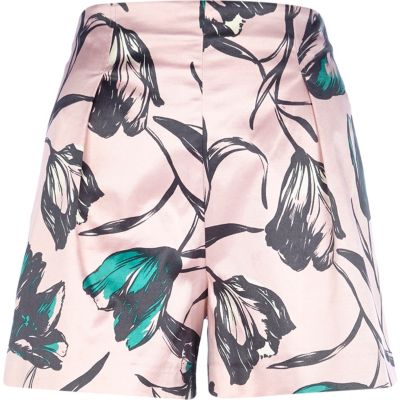 River Island
, £30.00, shorts currently £10.00, originally £30.00
4. The Grid Print Piece
5. The 60s monochrome Co-ord
Topshop, jacket and skirt total £108.00
Which co-ord is your favourite? I can't wait to buy a co-ord set for an OOTD post!