I recently read in this Company article the character the costume designers from US TV sensation Gossip Girl took inspiration from Audrey Hepburn when they picked outfits for the fabulous Blair Waldorf. This is hardly a surprise for long-term GG fans but I've been watching the series over summer and have enjoyed picking out certain elements of Blair's style that are typically Audrey. The blogger Eva Victoria from The Undercover Princess also recently wrote a blog post about Blair's style here, relating it to Autumn Winter which is a great read for any Blair admirer.

Read on for some of Blair Waldorf's finest fashion moments - no-one does Audrey-esque ladylike chic quite like Blair.
1. The Breakfast at Tiffany's Dream
2. The Silhouette Dress
3. The LBD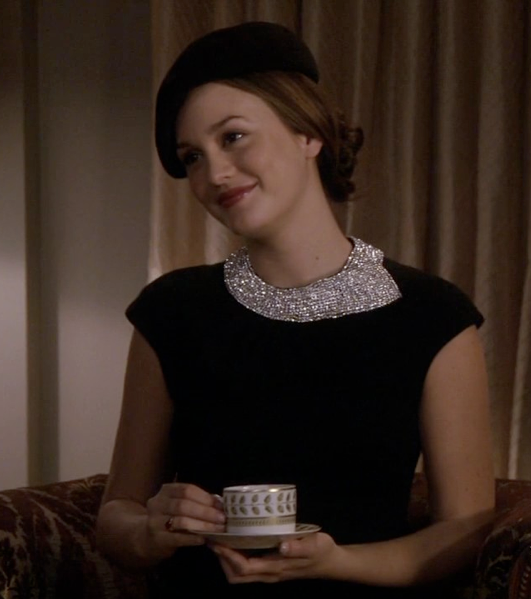 4. The Elegant Hat
5. The Siren on the Silver Screen
Are you a fan of Blair's style? Her character might not always be the most likeable but I would love to raid her wardrobe!