After the success of my last Netflix-related post about The Unbreakable Kimmy Schmidt, I thought I'd write a little mini review of my new Netflix obsession, hit US police comedy Brooklyn Nine Nine. The first season is available on Neflix and I have all fingers crossed that the second season is added soon. Here are my 5 reasons to start watching..


1. It's laugh out loud hilarious.

Although this show was not written and produced by Tina Fey, it gets some great lines. The main character Detective Jake Peralta is as goofy and immature as they come but we love him for it.

2. Gina is queen.

Gina is the office secretary who does little work but has the sassiest and quirkiest personality; you can't help but wish she was your co-worker. She's not the friendliest of gals but she speaks the truth even if it hurts.
3. The relationship between Jake and Amy is suuuper cute. With three 'u's.
Amy and Jake are both detectives at the Brooklyn precinct and it's a classic tale of will-they-won't-they. It's clear that although Jake is the biggest child in the world and mocks Amy daily, it's only because he likes her.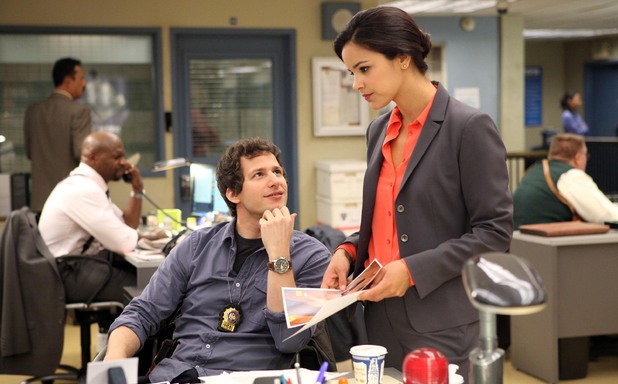 4. As with The Unbreakable Kimmy Schmidt, the episodes are only around 20 minutes long and once you're hooked on the show, you'll be as desperate for season 2 as I am.
5. The crime element isn't gory at all. This show is all about office drama, crime comedy and Jake's 'major fail' attempts at creating undercover fake back-stories.
I hope you enjoy the show, please tweet me with quotes when you're addicted (@modernaudreyh). I've also linked the season 1 trailer below!