The month of September marks many things: the end of summer, going back to school and colder weather. But looking on the bright side, it also means it's time to get those coats out of storage and start talking Autumn Winter fashion! Last year I wrote a post called 'A/W Essentials' - side-note my blog is now one year old! - and I thought it was time to publish a revised post showing a collection of my favourite pieces and trends for A/W 2015. Unfortunately I won't be buying these particular items as I'm moving abroad to Germany next month with limited luggage (I already own quite a few clothes) but I'll be certainly be doing some shopping while I'm out there - watch this space!
1. The Furry Coat
The stylish way to walk from A to B. This beautiful Miss Selfridge pale blue pea coat is the perfect foundation for any A/W wardrobe. It will go with everything!
2. The Statement Coat
Though a more difficult print to work with, Topshop's cord floral coat will certainly turn heads and look amazing with the classic autumnal colours such as burgundy, grey and maroon.
I spotted this little beauty of a dress in Miss Selfridge yesterday and fell in love, especially when I found out it's only £39. Snap it up before it's sold out.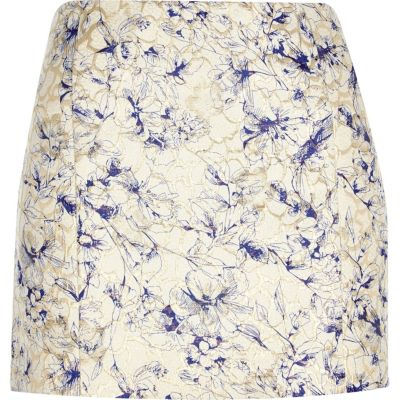 Party season is coming up and how cute would this gold floral jacquard skirt by River Island look with a black lace cami top. Someone send me this to Germany please?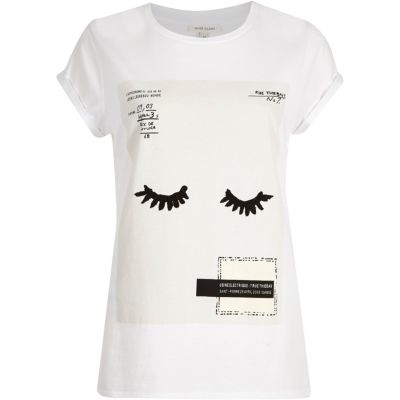 River Island never fails to impress me with their pretty T-shirts and this one is no exception. It's not too dissimilar to the one I posted about last year; eyelashes are a recurring theme here which might explain my obsession with Lulu Guiness...
6. The 'Go-with-everything' Blazer
I recently bought one of these waterfall blazers from New Look in a grey floral print; they're flattering, lightweight and affordable. What's not to love?
Finally, a white blouse is a staple piece for any wardrobe and I love the collar on this Zara long-sleeved lace top. Dressed up or down, you really can't go wrong.
What's on your fashion wish list for Autumn Winter?